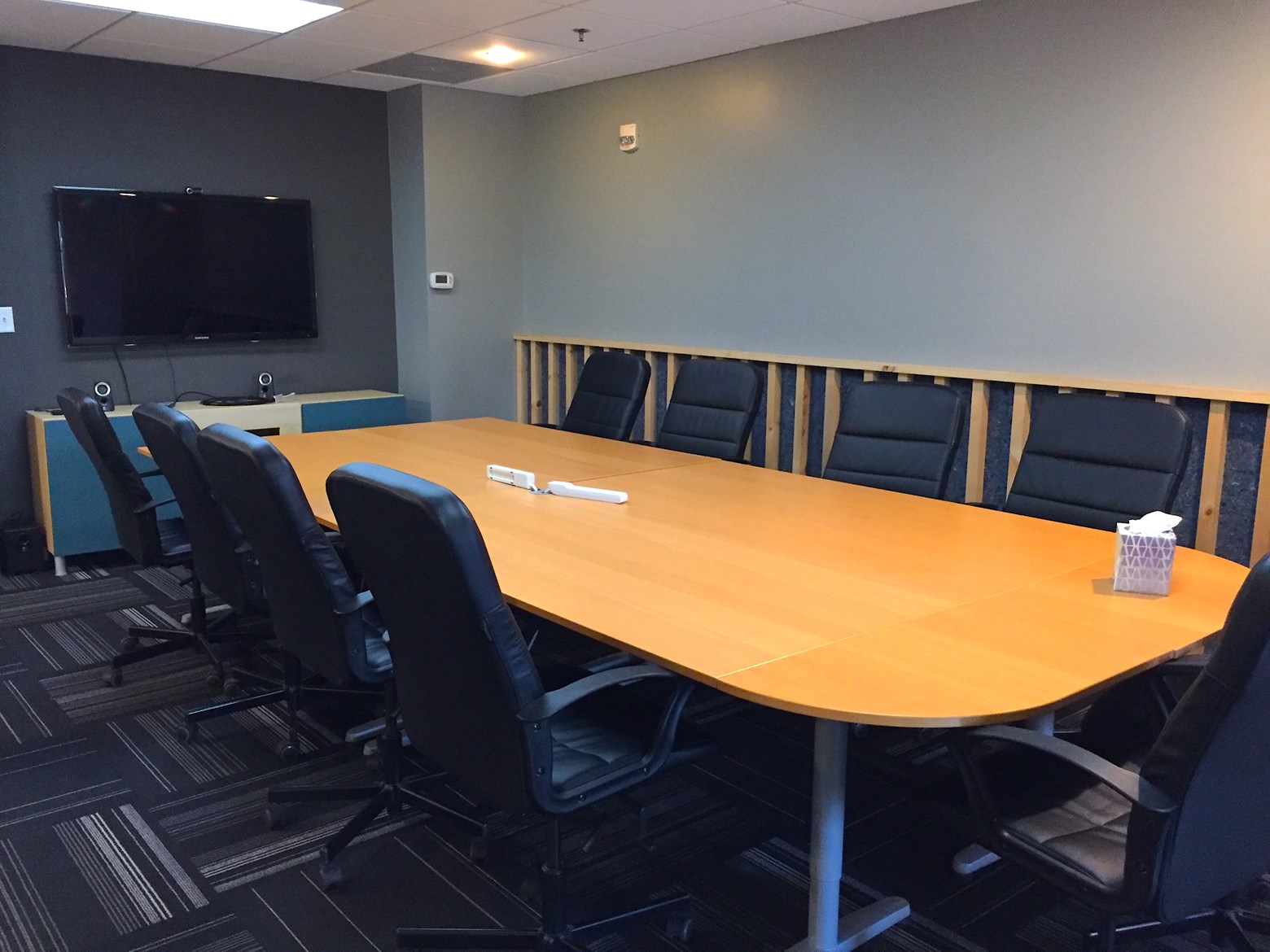 The Lookout is our largest conference room. Located on the second floor, this glass-walled conference room overlooks the lobby.
Features
Large conference table that seats 10-15
55" HD LED flat panel television
Large dual-sided white board
Conference room rental includes access to coffee, tea and water
Member Day Rate // $180
Member Hourly Rate // $40
Non-Member Day Rate // $300
Non-Member Hourly Rate // $60
* All cancelled reservations over $100 will receive a 75% refund, or receive a booking credit for the full amount of the original reservation. If a reservation is cancelled within 24 hours of the beginning of the reservation, no refund will be awarded.
* All reservations outside of regular business hours will be charged an additional $15/hour staffing fee.
Calendar Feed
Calendar